Kayak Herceg Novi
What we offer
For guided tours please book a few days in advance. We lead small groups and family tours in order to have better communication and safety on the sea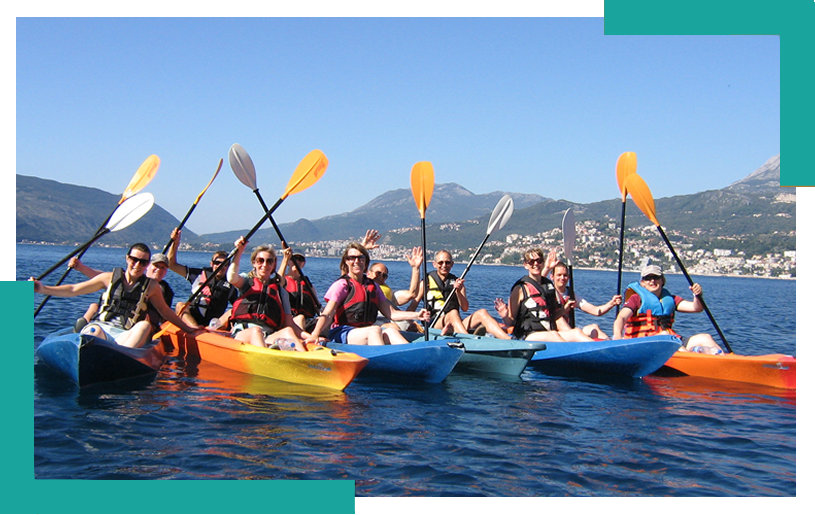 Come relax and enjoy a day of kayaking in beautiful Boka Bay with our licensed guides. Have fun and also discover the colorful marine life and rich history of the Montenegrin coast.
Contact us to make your kayaking tour. We are using professional equipment: single and double kayaks, life jackets, paddles, dry bags etc.
No previous kayaking experience is necessary.
An interesting new sport the enables you to experience city in a completely new way.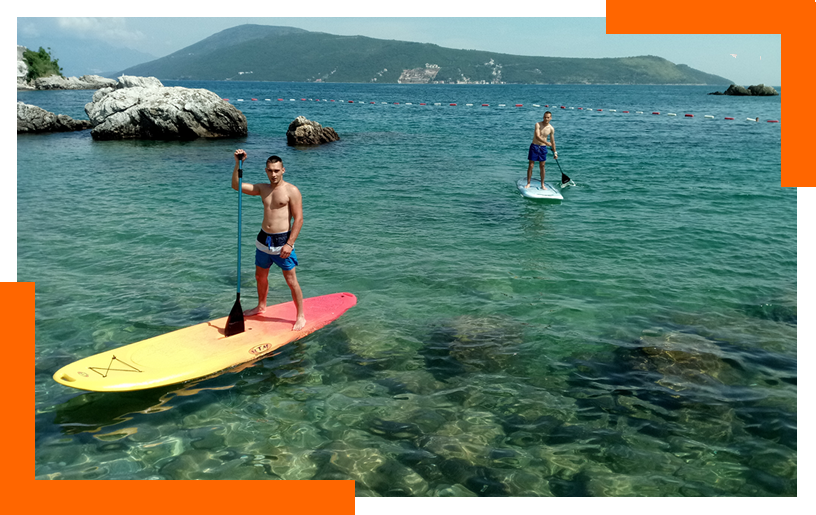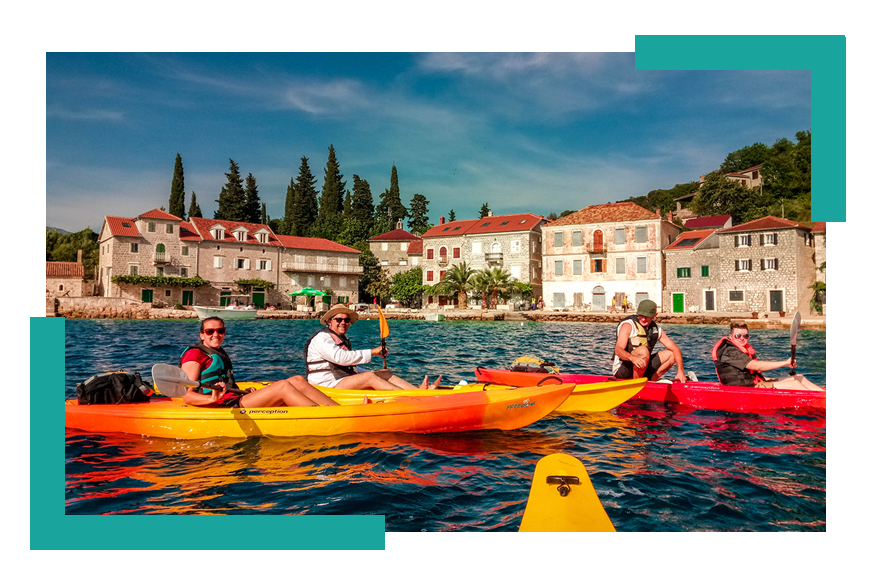 Half day tour : Rose and Submarine Shelter
Special offer !
Explore a typical Montenegrin village Rose which won praise for the best tourist destination in Montenegro ( Wild Beauty Award 2013 ).
After starting instructions we paddle across the bay from Herceg Novi to the Lustica peninsula . First we visit the abandoned Submarine Shelter. Hidden inside the hill, the shelter used to provide a safe haven for the Yugoslav Army Submarines. After that we go to Rose where we break for swimming and snorkeling. There is also an option of enjoying a drink or lunch at the local Restaurant.
On our return trip we will have the wonderful view of Herceg Novi, The Fortress and the OldTown from the sea.
✓ Morning tour - 10.00 AM - 2.00 PM price : 40 € ( per person )
✓ Afternoon tour - 3.00 PM – 7.00 PM price : 40 € ( per person )
Half day tour : Igalo – Njivice
You want to take your family to relaxing kayaking tour ? This tour is ideal solution for you ! Explore Topla Bay kayaking along the coast of Herceg Novi and Igalo, viewing many beautiful beaches along the way. Enjoy the swimming and snorkeling in Njivice.
✓ Duration : 2,5 – 3 hours price : 35 € ( per person )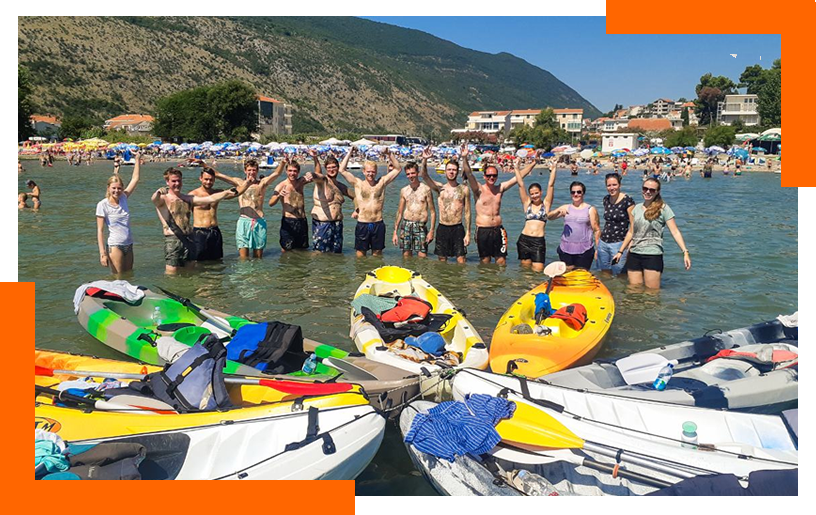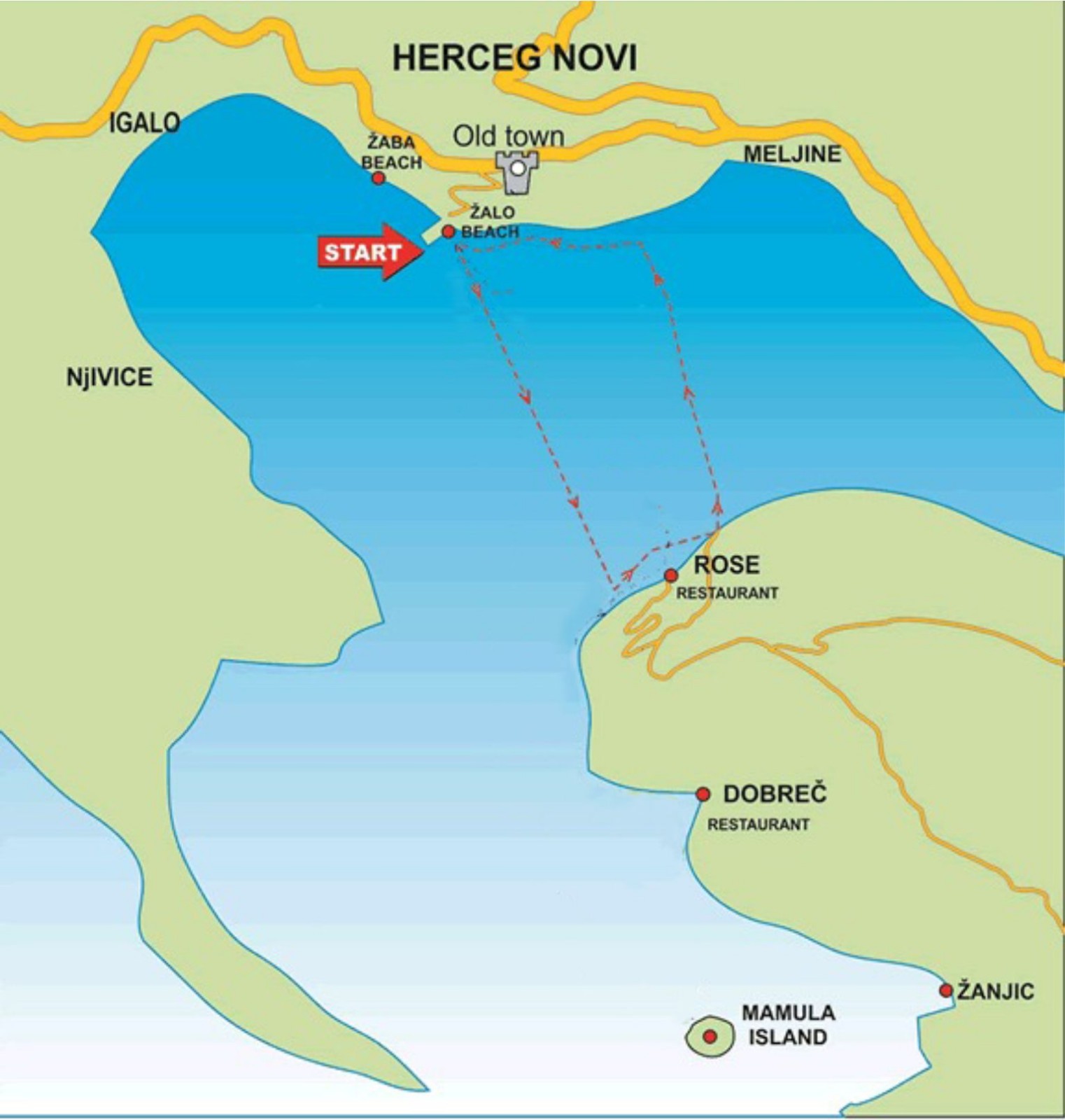 All tours include :
✓ Kayaking gear
✓ Dry bags for small personal items
✓ Instructors / guides
Recommendation :
Bring a bottle of drinking water and sun protection.